7 whole eggs
0.25 cup whole milk
0.25 cup heavy cream
Salt, to taste
1 cup shredded cheddar cheese
0.25 cup grated Parmesan cheese
0.25 cup shredded mozzarella cheese
0.25 cup diced ham or mushrooms
2 shallots, minced
3–4 cloves garlic, minced
3–4 rashers bacon, diced, cooked, and drained
Pre-heat your oven to 350F.
In a large bowl, combine all the ingredients and stir well.
Butter the cups of a 12-cup muffin tin.
Divide the egg mixture between the 12 cups evenly. Place the pan in the oven and bake for 15–20 minutes.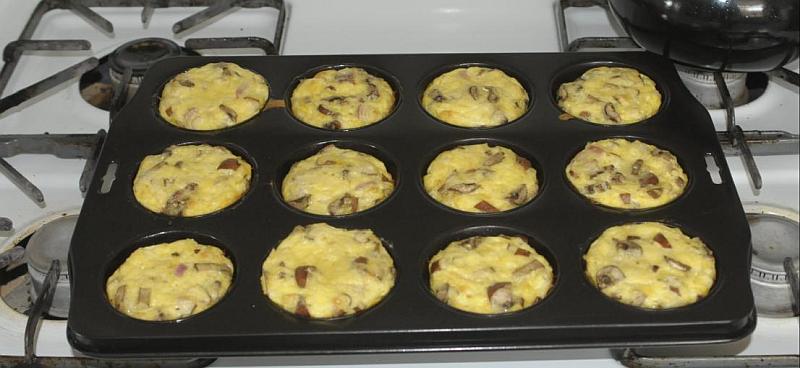 Serve them immediately or store them in an airtight container in the fridge or freezer.